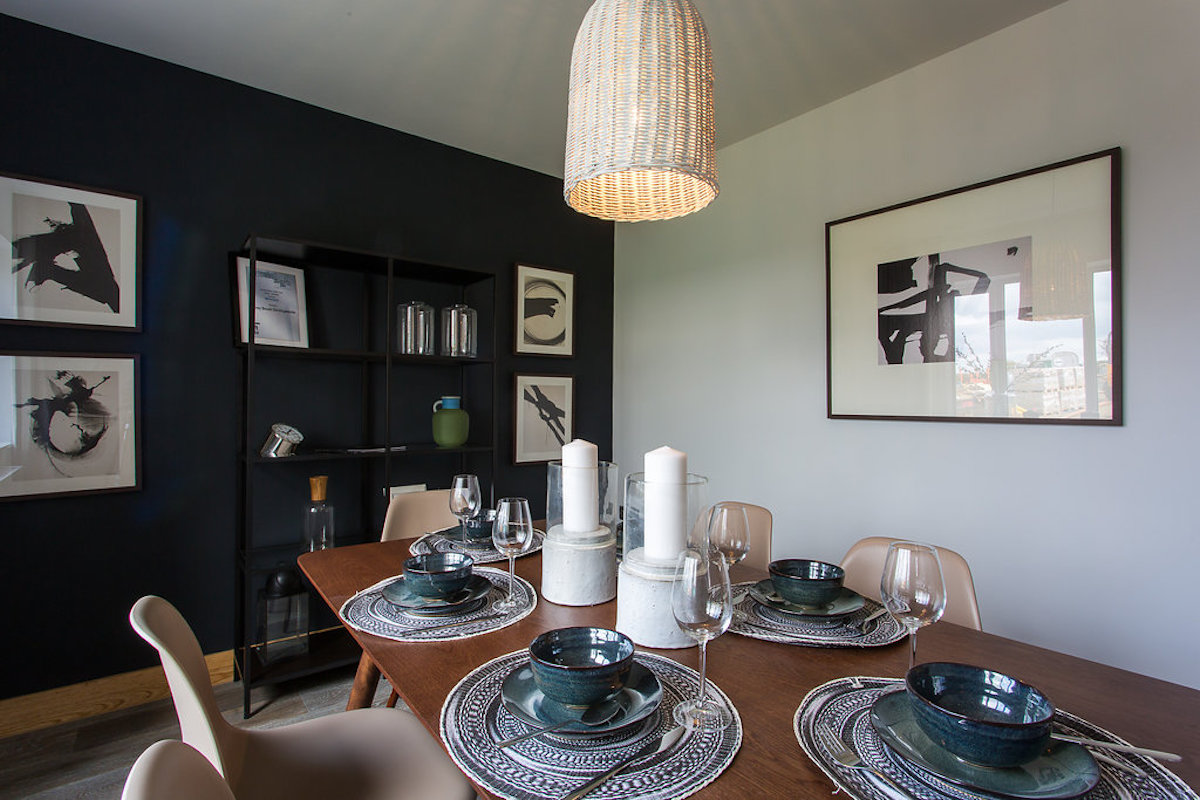 A forward-thinking approach to Showhome design
Following the success of our Showhome for Forge View, multi award-winning property developer Conroy Brook asked us to come up with an inspirational scheme for their 'Swaine Meadow' luxury development in South Yorkshire. Boasting beautiful views over the South Yorkshire countryside the site is an exclusive development of just ten 4 and 5 bedroom detached family homes.
Our approach was to represent a new level of quality in showhome design for the area – making sure Swaine Meadow stood out from its competitors on neighboring sites, whilst complementing the Conroy Brook brand.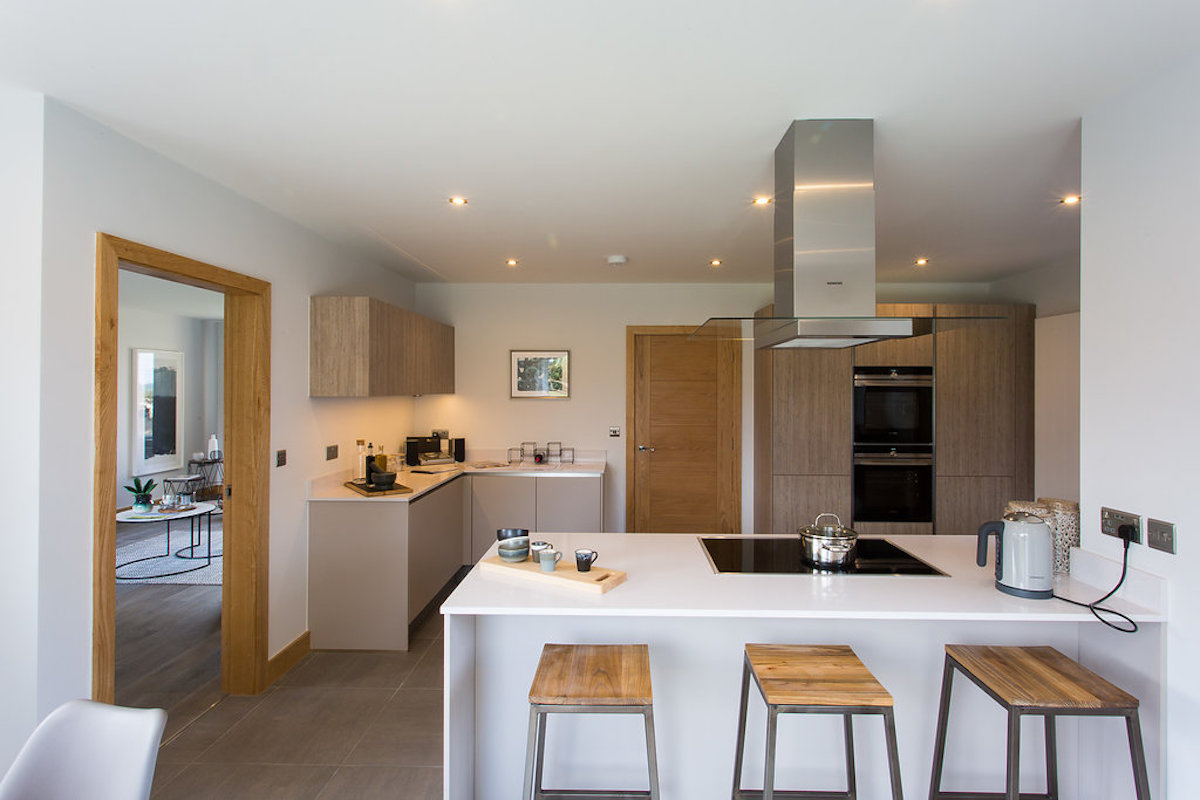 Stylish, modern family living
After discussing the initial brief with Sales Director Jon Bailey, we agreed that although the location of the site is beautifully rural, this did not necessitate a rustic country scheme. And in fact, the Conroy Brook buyer would still appreciate good quality contemporary design. So, we set about creating a look that would represent stylish, modern family living, choosing to reflect the natural landscape subtly through the use of colour and texture.
We were keen to reflect current trends such as colour, texture and lighting styles, but in a way that was subtle, complementing the overall look. Designed to have memorable elements in every room, the showhome at Swaine Meadow offers something fresh, original and inspiring.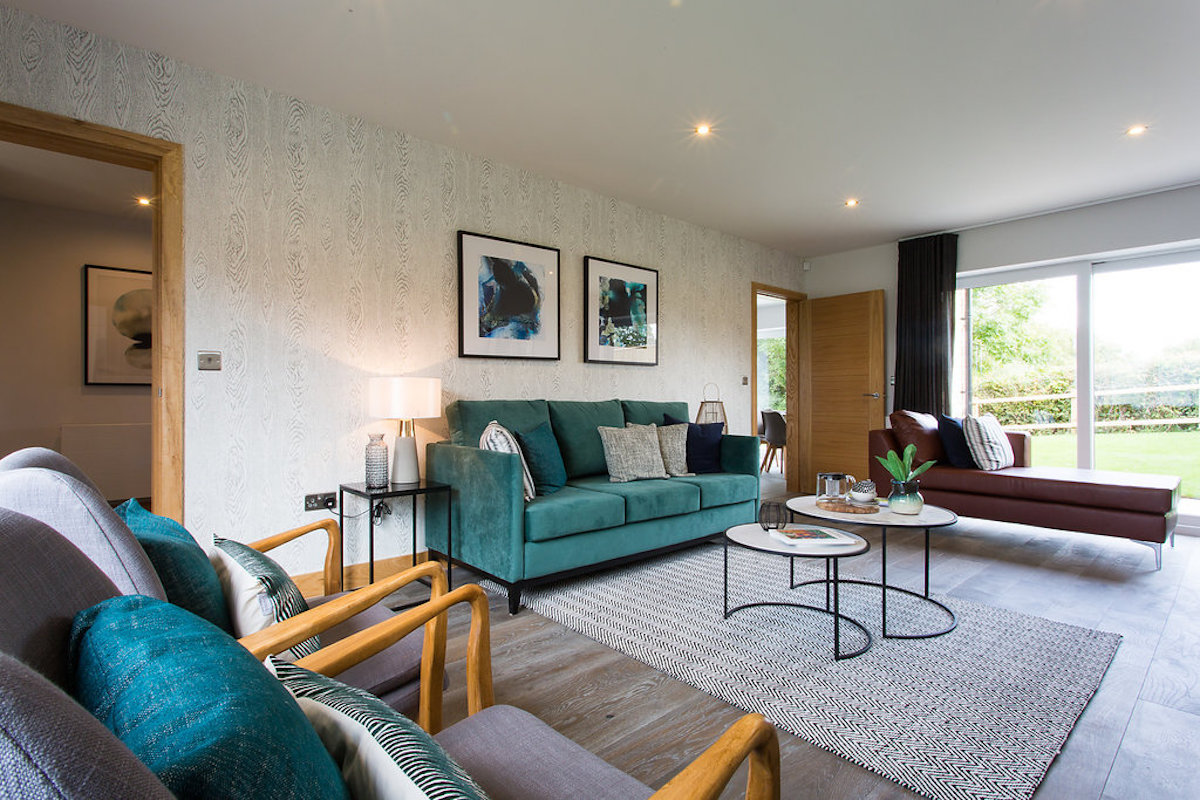 Gemstone inspired colour scheme
The colour scheme chosen reflects the current trend for rich royal hues inspired by gemstone colours – in particular, deep emerald green with accents of dark sapphire. These colours add depth and richness, providing a stunning contrast with all of the natural textures used throughout the home.
Whilst there is an overall colour palette, each room has its own interpretation of the overall look giving a scheme that ties together. This is a more realistic representation of how people live.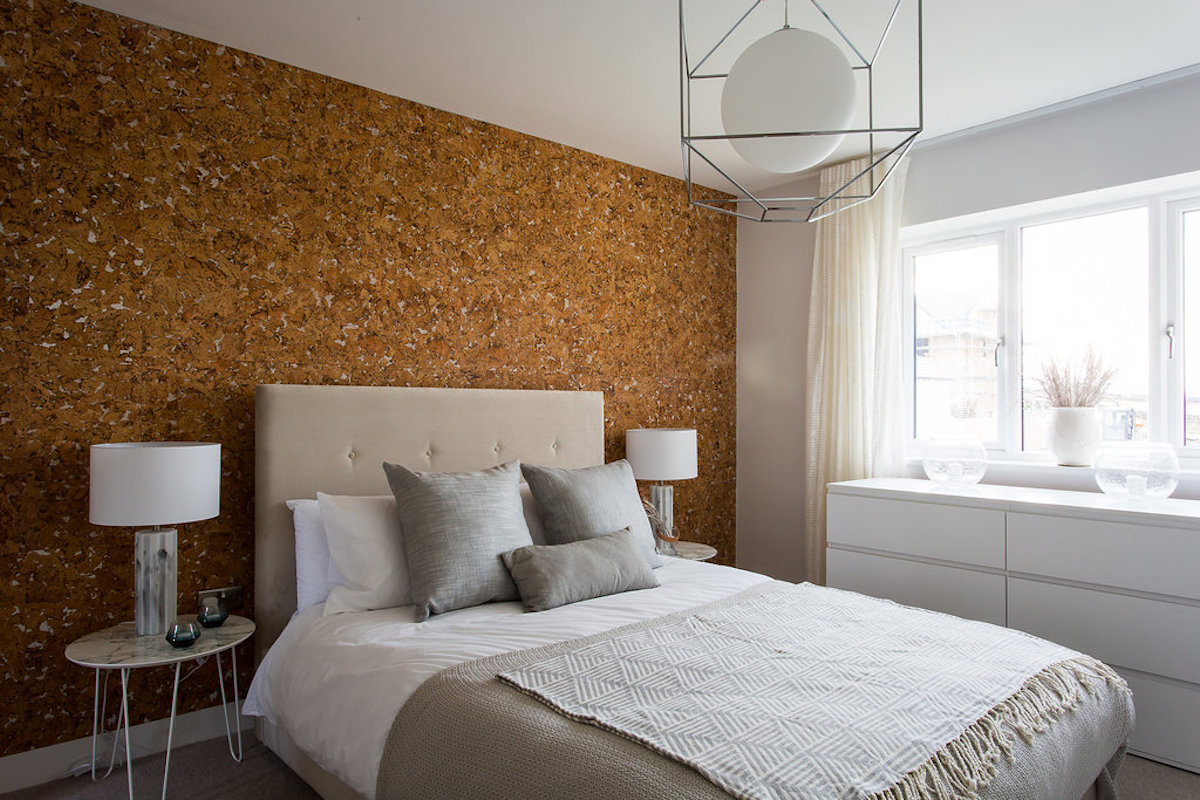 A visual link with the rural location
The scheme reflects the trend for making use of natural materials, combining elements such as wood, marble, leather, wicker and wood to create a visually interesting space. This gives an organic, earth feel to an overall contemporary aesthetic – creating a visual link between the interior space and the rural location.
Cork is becoming extremely popular and is used as a stunning textural feature in the master bedroom. Marble is still back in a big way and touches throughout the scheme give a contemporary elegance.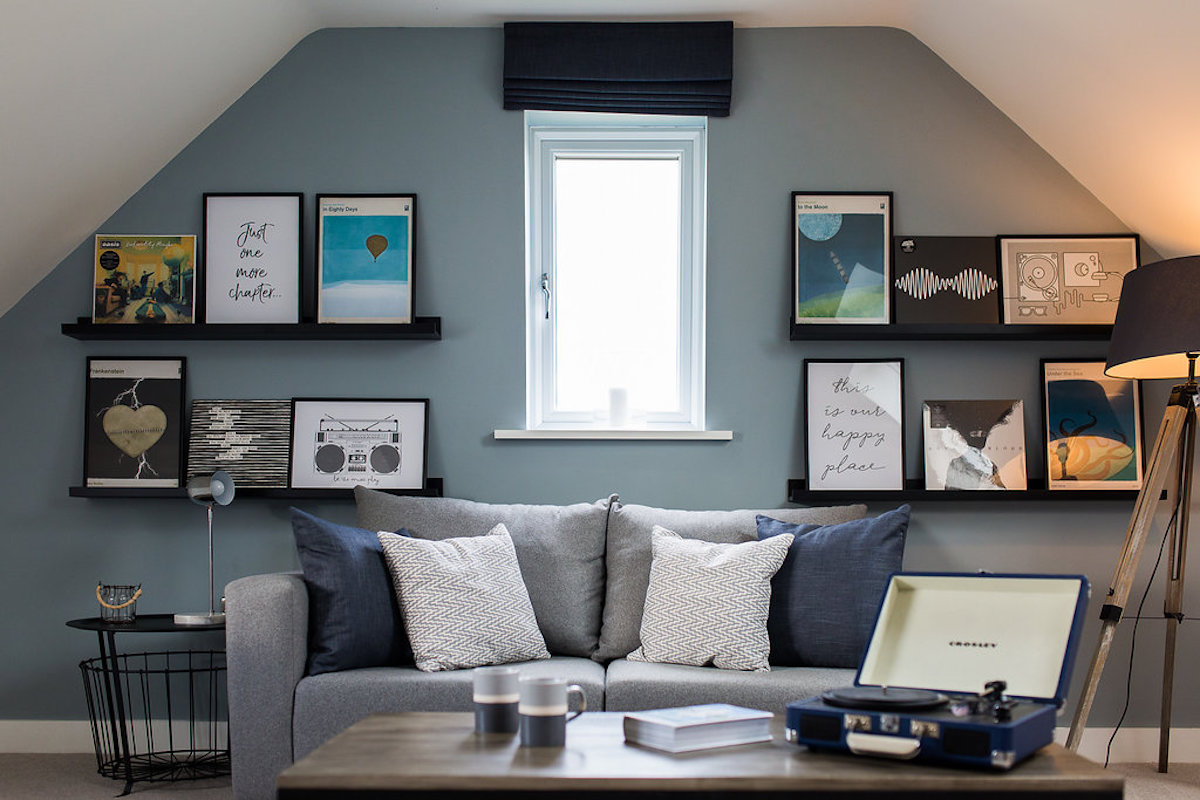 Family retreat concept creates peace and tranquility
Modern comfort is important to the scheme with deep sofas, chunky knit wools and cosy layers giving a lived in, homely look. 2017 sees a retreat back to basics, with technology free spaces in the home becoming increasingly important as well as having space to unwind. Formal living spaces that do not centre around the TV are making a comeback. The family room/office on the first floor is designed to reflect this with its 'family retreat' concept creating a haven of peace and tranquility.
We worked closely with Conroy Brook and their procurement team to specify architectural finishes from their supply partners such as flooring, tiles, kitchens and fitted wardrobes to create a look that hangs together as a whole.
Click here for more information on Swaine Meadow and to see more photos of the stunning development.
Does your showhome development require professional interior design to ensure swifter sales? Contact us today to discuss your requirements.