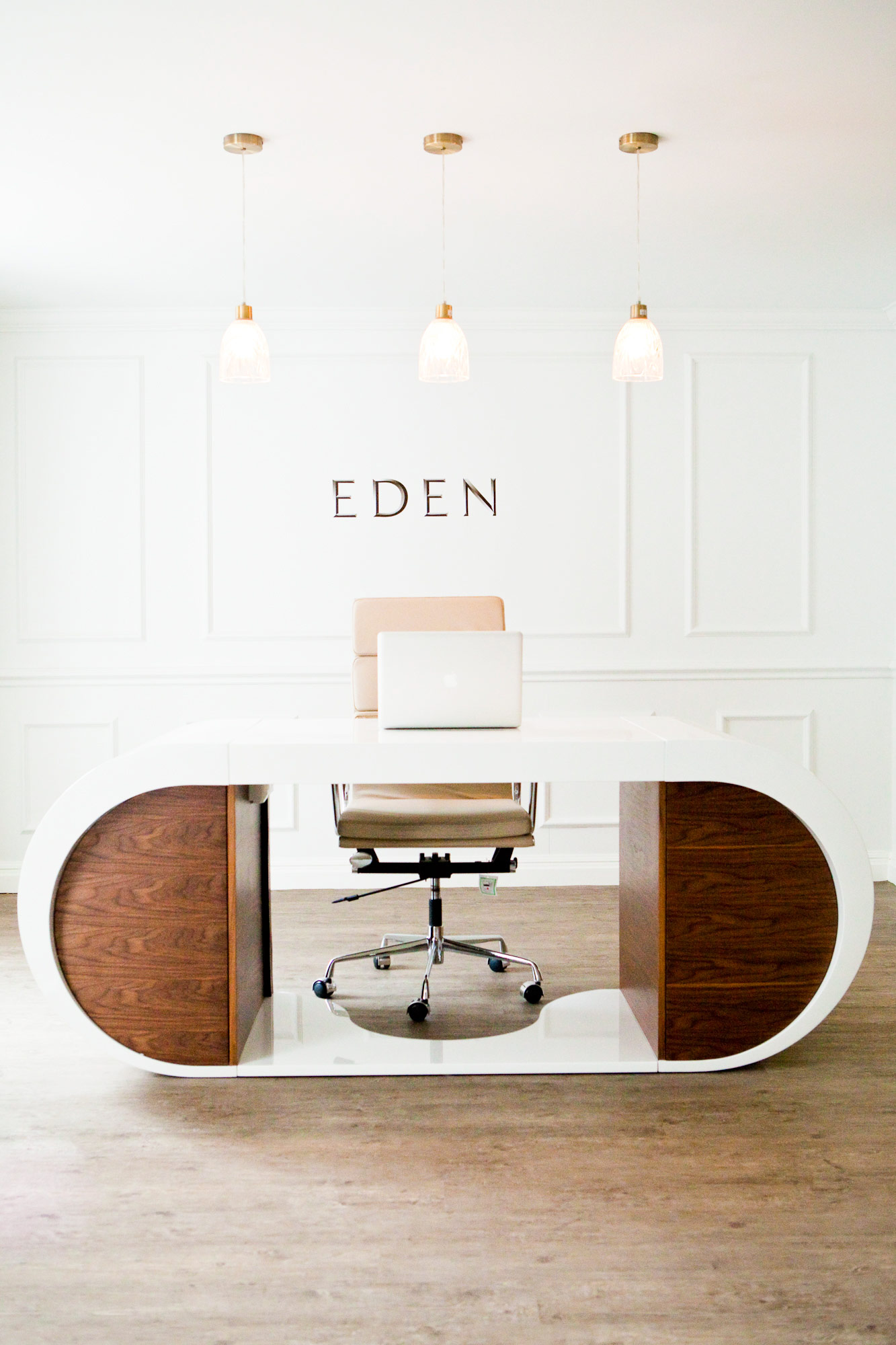 Luxury travel company The Eden Collection
When we were first approached by The Eden Collection to help them to create their new office space, we were understandably super excited. The growing UK-based luxury travel company has been offering exclusive breaks and travel experiences across the globe since 2009 – and their reputation precedes them. As they embarked on relocation to a new office at the heart of Chester, they required an interior design partner to help them put together a space that beautifully reflected their brand values and personality.
After pitching amongst several other large interior design companies, we won the contract. Here's the journey from start to finish, exploring the unique nature of the design created and the end result – a charming amalgamation of old and new finished with the unique flair of Eden's own brand identity.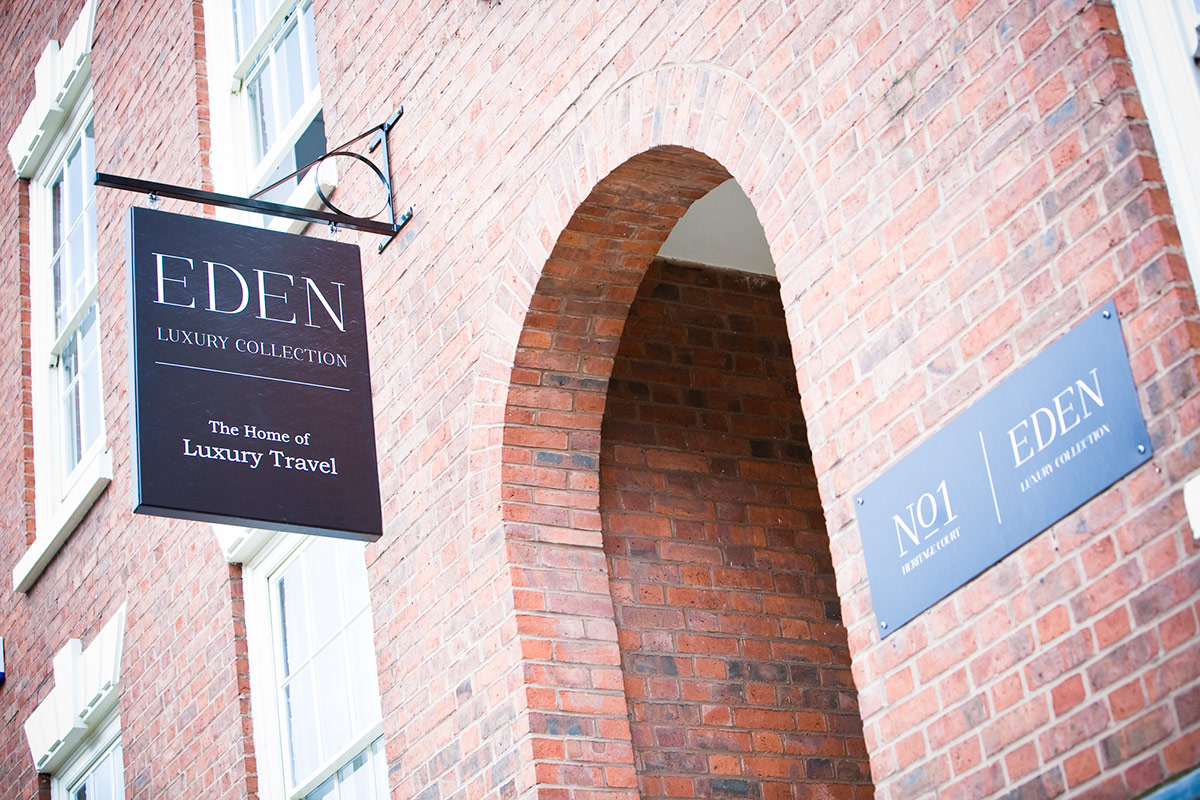 More than just office space
Some interior designers adopt a 'samey' approach to office spaces. After all, this is going to be a room filled with desks and computers, right? At Territory we've always adopted a 'think outside the box' approach dealing with each client's brief on an individual basis – but an increasing number of companies are now recognising the massive importance of the space in which their staff are surrounded as they work.
By admission, Eden shares a unique set of values that reflect this trend. As MD Paul Beacall explained, "We don't have a typically 'corporate' culture, so we wanted to work with a company who shared our approach to working and were willing to adapt their designs to our requirements and budget. Territory ticked all the boxes."
Here, the brief was to convert an open empty shell on the ground floor entry level to a reception and seating area, alongside two meeting rooms and a boardroom. To balance a luxury, high-end office feel, whilst incorporating some quirky features and unique ideas to get suppliers, staff and customers talking. Eden works at the highest end of luxury travel – and this needed to be reflected in the design of their new office space.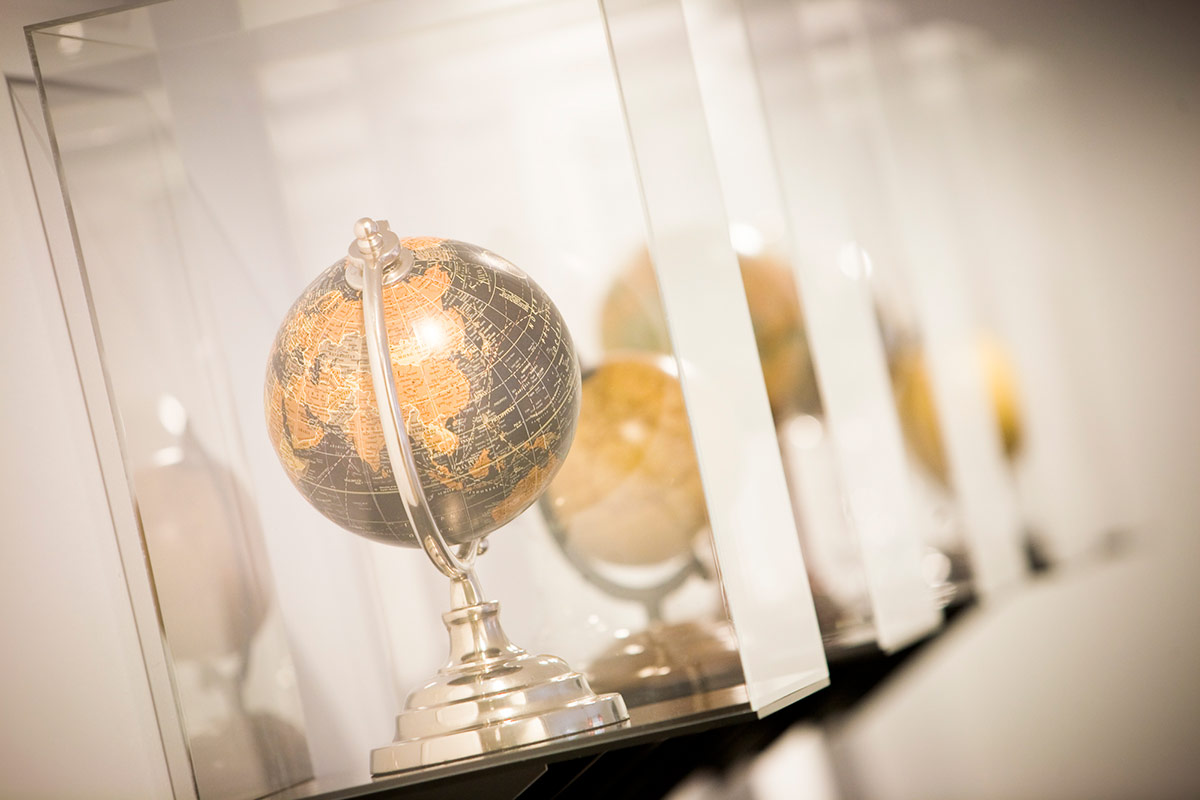 A sensitive redevelopment
Historic Chester is renowned for its charming traditional architecture – and Eden had taken full advantage of this, opting for offices situated within a stunning listed building with period windows and an attractive frontage facing the high street. The inside however was an empty shell with suspended ceilings, limited lighting and poor flooring. Everything needed to be completely re-worked to create the functional spaces and luxury feel Eden desired.
Kate Yates, Head of Commercial Design at Territory describes the design and our thought process, "As a company, they describe themselves as 'the Eden family' – a fun team who enjoy socialising together and organising events. We reflected this by creating an open plan flexible layout, coupled with formal meeting areas and a formal boardroom, allowing for a range of working methods and collaborative working."
This unique concept simultaneously celebrated and contrasted the period features within the building with contemporary furniture and fittings. We maintained a traditional feel throughout the property itself, maintaining the historic appearance of walls, floors and ceilings. Panelling was placed throughout the reception and front seating areas to enhance the period feel alongside cut-glass pendants and a traditional chandelier. Meanwhile a contemporary curved reception desk, furniture and seating added a wonderfully modern contrast.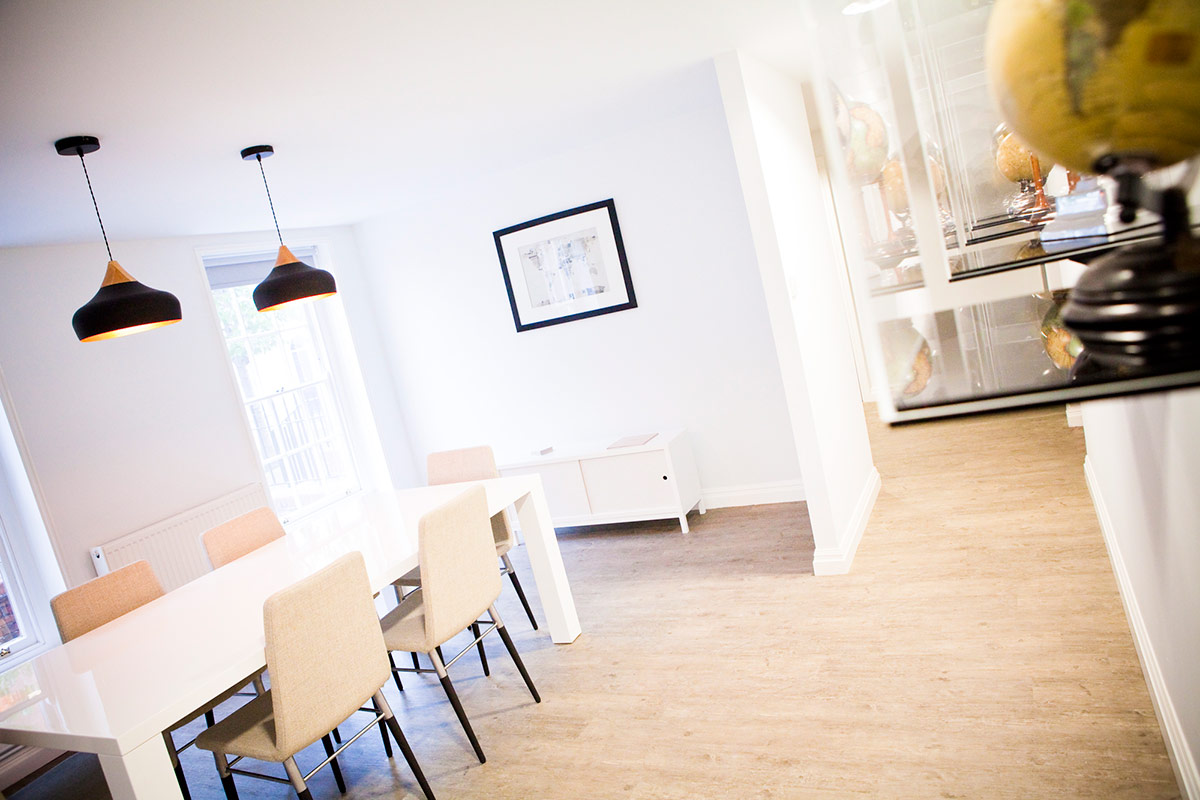 "Each room has some quirky yet stylish wall features to act as a talking point. The informal meeting room features a border of framed vintage travel postcards, framed in custom transparent frames. Bespoke wall mounted display boxes in the smaller meeting room house a range of vintage globes. The boardroom was given a traditional picture rail, from which we hung a range of vintage travel adverts."
Commenting on the end result, Paul said, "Territory were passionate about their work and put forward some great, unique ideas whilst being mindful of budget. We felt as a smaller business they would be able to give the project the attention it deserved rather than being one of many.
"The move has given us the opportunity to create an office space that represents us as a business whilst providing a place our staff can be proud of and enjoy coming to work every day. All the staff love the end result and we have had excellent feedback from suppliers and clients who have attended meetings at our new office."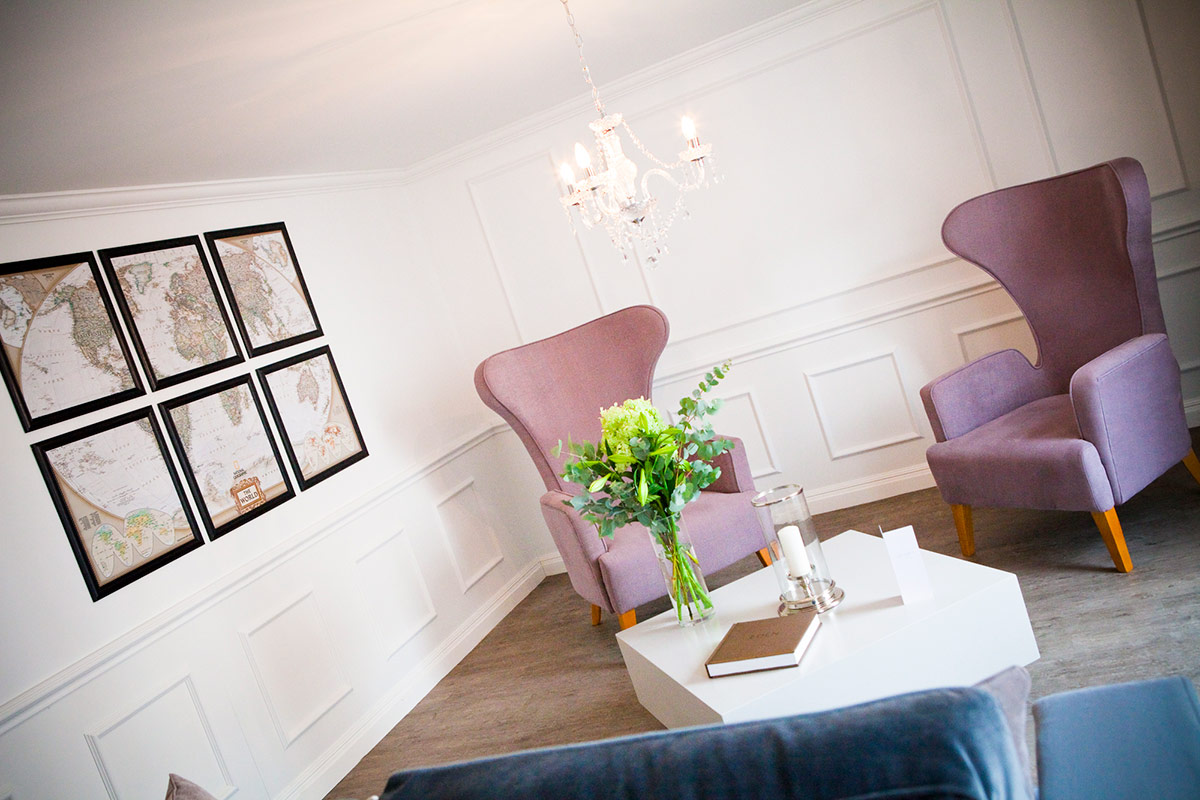 The journey continues…
As Eden's expansion has accelerated, more new office spaces have been required. We've since designed a second location for the company further down the road in Chester, alongside a third retail design in Knutsford – with plans for more outlets later this year. Every retail space has been designed individually – a unique interpretation of the original office space. We can't wait to see where Eden takes us next!
Need to bring your office space alive? Contact Territory directly on 07891881501 or email hello@territoryinteriordesign.co.uk for more information.