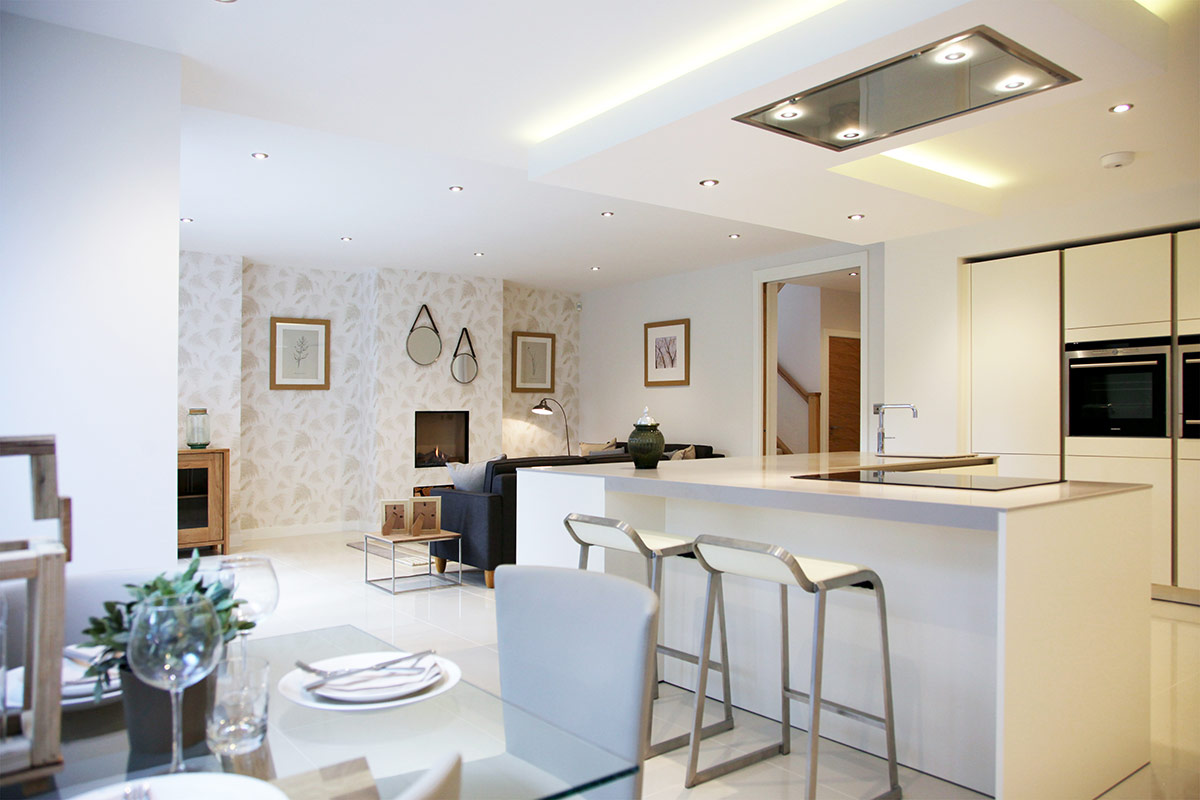 Multi award-winning property developer Conroy Brook
Multi award-winning property developer Conroy Brook sells homes in record time – thanks to luxurious design with a difference
It's no secret that the manner in which a show home is presented has a significant influence on the buyers that view it. In fact, the interior design aspect of a show home can make or break an entire development – as it needs to communicate a lifestyle, help buyers to be able to see themselves settling there.
This was something multi award-winning property developer Conroy Brook was more than aware of when the company approached us in early 2015. They needed sophisticated, persuasive interior design for their prestigious flagship development Forge View, an exclusive development of five luxurious homes set within the sought-after S10 postcode of Sheffield. Our role as always was to curate inspiring and inviting interior design for the development's show home to ensure that all properties were reserved and sold in good time. Here we share the story of this successful assignment – which remains one of our favourite briefs to date.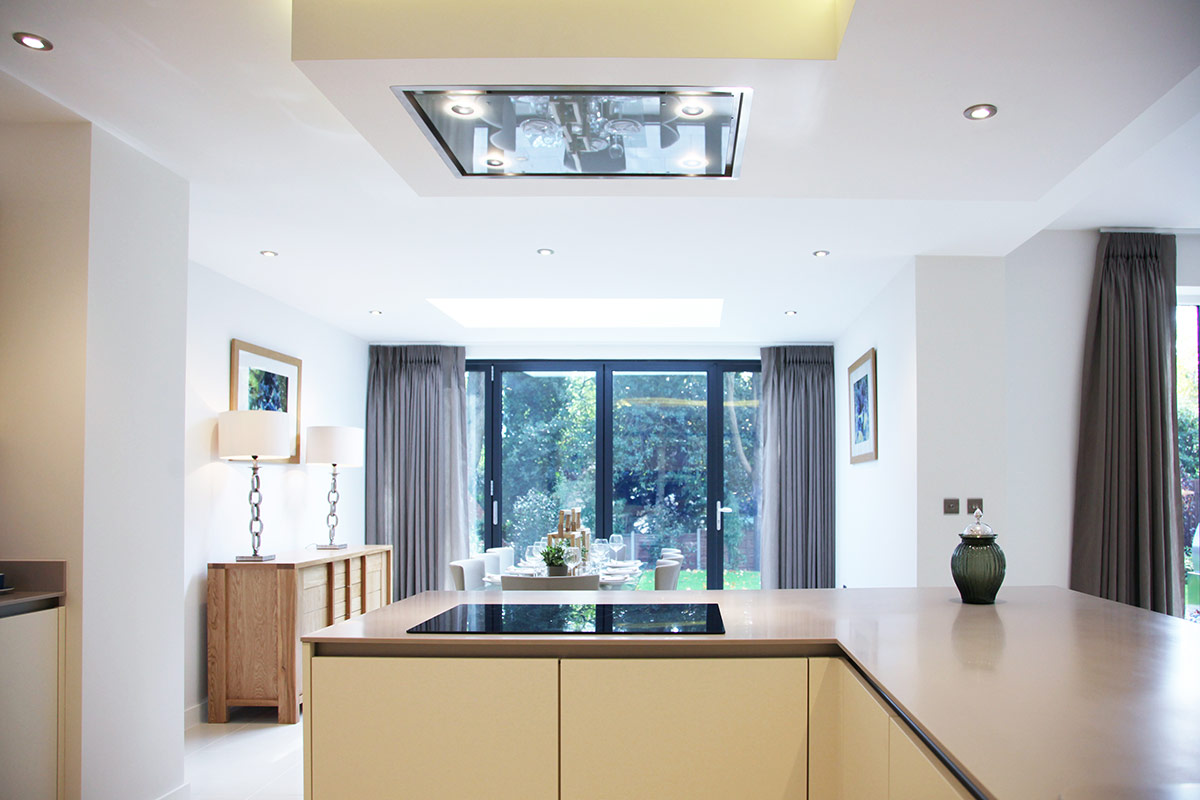 What was the brief – and why was this development in particular so important?
Conroy Brook is renowned for classic Yorkshire style with a contemporary twist – having built a number of natural stone developments across the region including detached family homes, retirement apartment complexes and commercial care homes. This development featured their signature top quality specification and key components such as high energy efficiency and spacious living areas – but it was also designed to celebrate the rich heritage of the area it is situated in. The five properties stand beside what was for over a century a working forge – the inspiration for their traditional titling.
The task at hand was the development's 3,617 square foot, three floor, five bedroom luxury show home. As sales director Jonathan Bailey explained: "It was very important to get the design of our new show home right to reflect the superior quality of design we are known for…we were looking for a solution that would really appeal to our target market and make the most of the development's architectural features."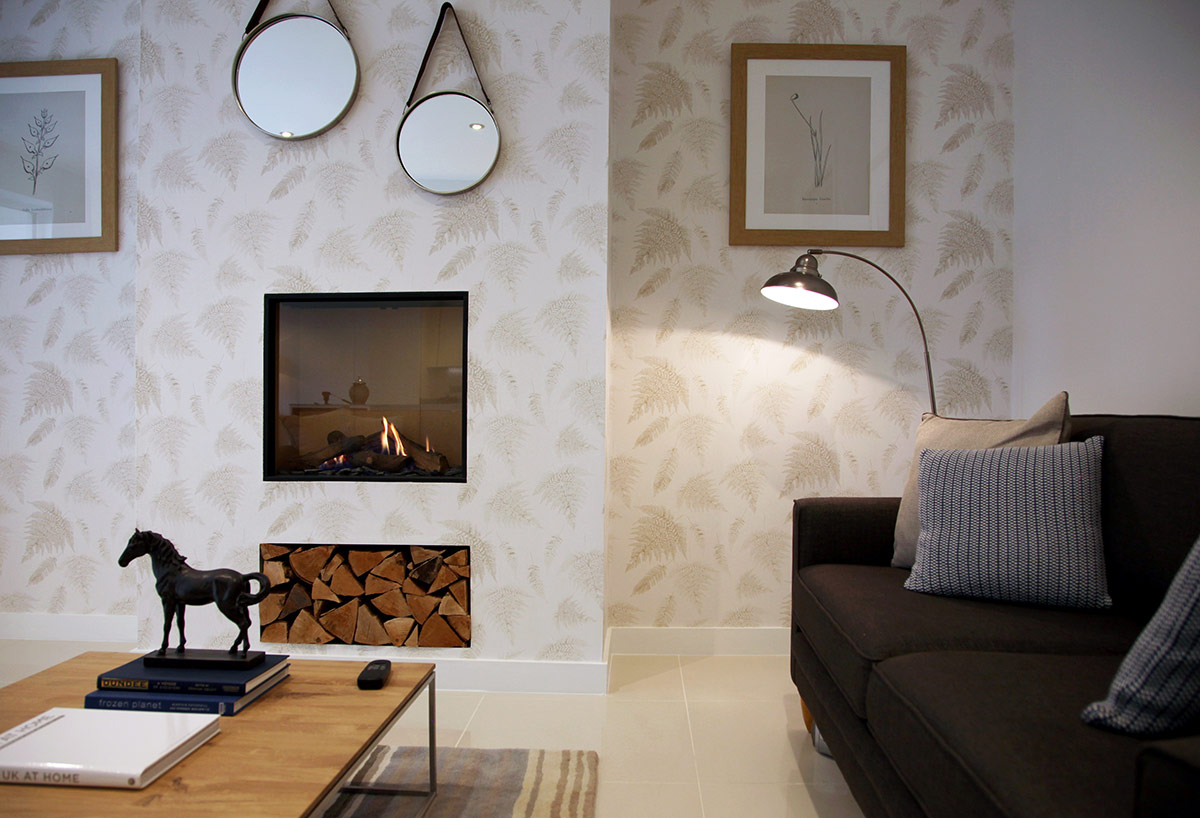 A traditional approach influenced by local values and target market trends
Forge View required a seamless amalgamation of contemporary and classic design. Warm, comfortable and inviting – yet polished and modern. The luxury development's target market would need to picture themselves living there – and for that a versatile design scheme would need to be present throughout the show home.
Laura Davies, Head of Show Home Design, described and summarised our approach beautifully. "We really wanted to make the most of the amazing light, space and versatile modern living offered. The soft colour palette of warm neutrals and contemporary greys enhanced the open feel, whilst a variety of teal and blue hues gave a sense of depth and calm referencing the old reservoir. The relationship between indoor and outdoor living was a key concern, enhanced through the colour palette and use of natural wood and stone finishes throughout."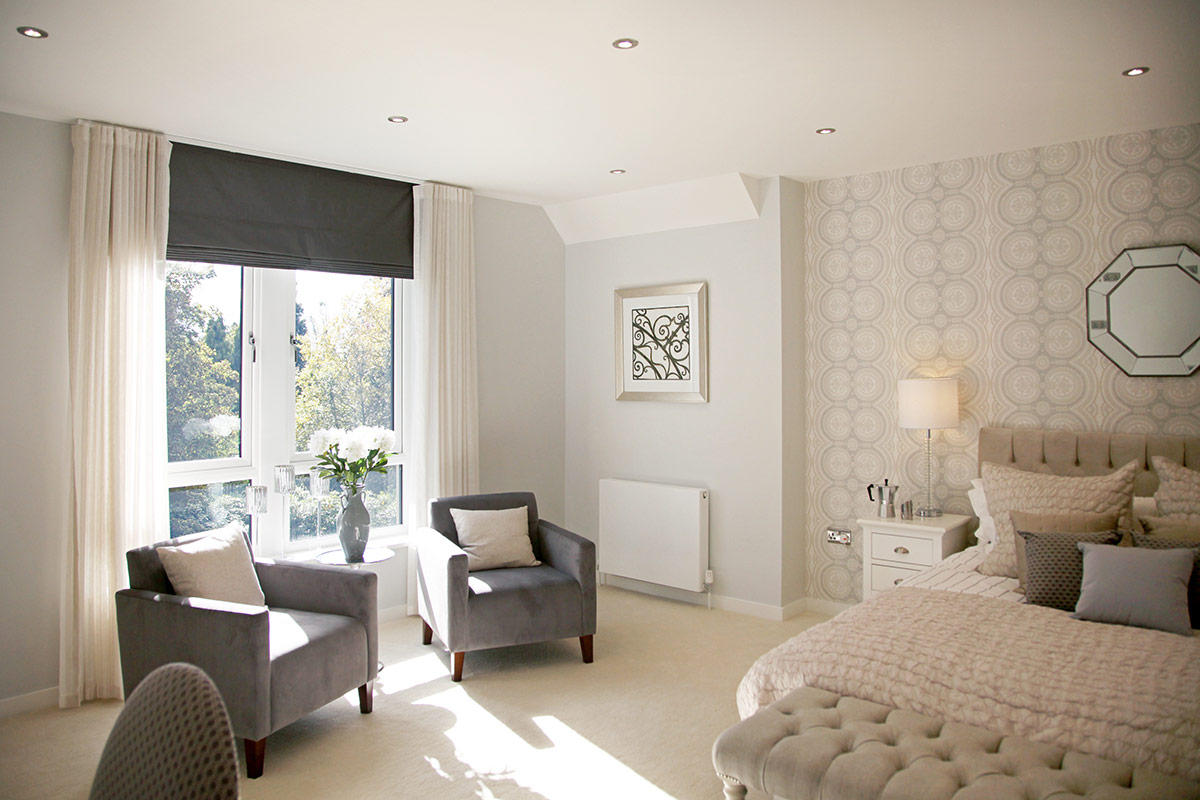 Full specification design and management from start to finish
Given the nature of the development and the uniqueness of the property's design and layout, we went beyond the realms of a 'standard' show home package. This included full specification of every aspect of the interior fit-out – from doors and door handles to fireplaces, tiles and flooring. Bathroom and kitchen fixtures and finishing were a key concern; we recommended luxe brands Porcelanosa and SieMatic to ensure that the look remained on point throughout. We were also able to provide architects with 3D drawings for the development's promotional material.
All homes on the site also came with a 'flexi-room', the go-to-place that can be kitted out by the buyer to suit their lifestyle. This space got the Territory treatment with a multi-use area – a stylish home gym on one side and a children's play room on the other to demonstrate different possibilities – further helping buyers to clearly envisage the kind of lifestyle they could enjoy at Forge View.
As Laura explains, "The end result was a high-end contemporary look, but with some softer, more traditional elements to ensure it remained a welcoming family home to appeal to the target buyer."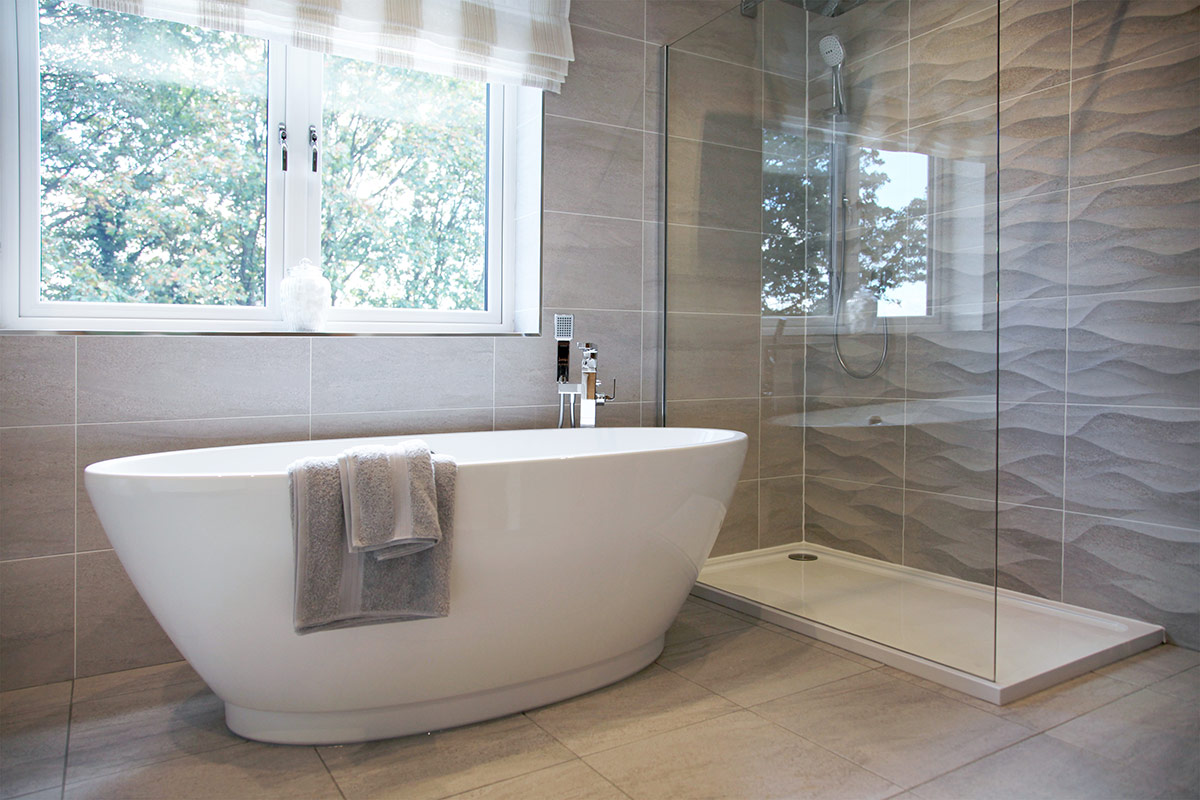 Commenting on the end result, Jonathan said, "We were very pleased with the final design. Territory really grasped the brief and designed a bespoke solution, balancing traditional and modern elements. The site launched in September and all five plots were reserved or sold within weeks. We had excellent feedback from buyers on the design and overall feel of the show home. Territory worked very hard to deliver the design we required and delivered on time and within the budget allocated."
To bring your residential or commercial space alive, contact Territory directly on 07891 882 108 or email hello@territoryinteriordesign.co.uk for more information.