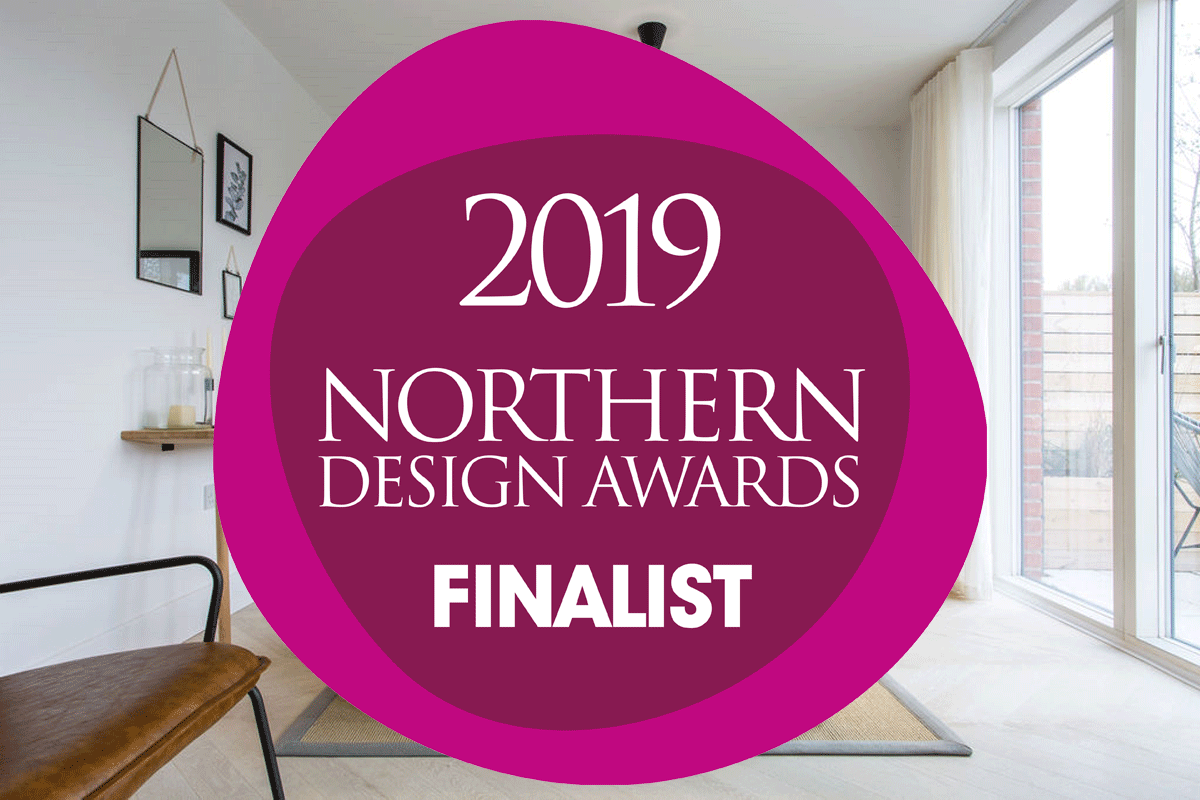 Northern Design Awards – FINALISTS for a second year
As part of their Trent Basin development at Nottingham Waterside, Blueprint have released Phase 2 of their stunning riverside homes. We were asked to return and design these homes which we are proud to announce have been shortlisted for 'Residential Design Project' at the Northern Design Awards 2019.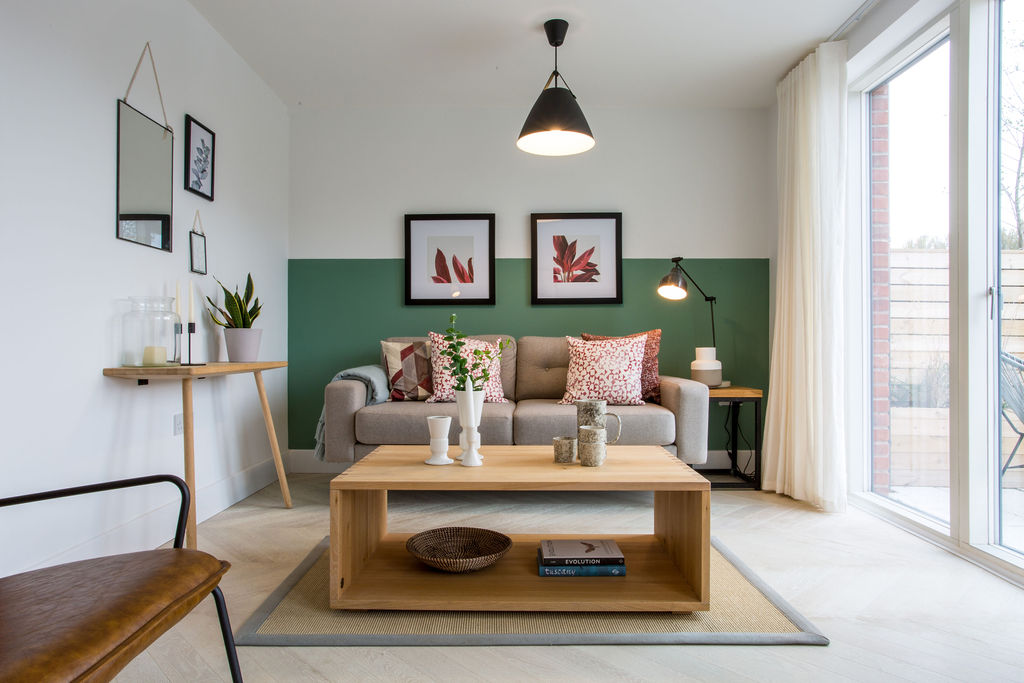 The design for the 3-bedroom town house puts a new spin on the "Trent Basin Look" that proved so successful following our Phase 1 designs, creating a stunning new look to inspire potential buyers. The show home maximises the tranquil riverside location and is a modern, yet homely oasis on the water showcasing versatile modern living.
Blueprint has sustainability at the forefront of its company ethos, so it was important to reflect this in the interior scheme. The show home makes use of sustainable and ethically sourced materials such as bamboo furniture, wool carpet and fabrics woven from natural fibres, coupled with the latest in technology to maximise efficiency. Equally important was quality – using pieces that would stand the test of time, balancing a nod to current design trends whilst creating a look with real longevity.
Scandinavian style for laid-back living
The look is understated and contemporary. Much of the scheme focuses on layering natural textures and tones for a tactile, lived-in feel. The aesthetic captures the essence of Scandinavian design with its simplicity and understated elegance. The look is about laid back luxury over ostentation, creating a warm, inviting and stylish space.
The show home takes inspiration from its idyllic waterfront location, creating a visual link between the interior and the panoramic riverside views. The use of a colour palette with earthy natural tones, natural materials such as the stunning chevron oak parquet floor, and flowing semi-sheer curtains to frame the views and maximise natural light, all help to bring the outdoors in. The use of real plants throughout adds to the sense of wellbeing.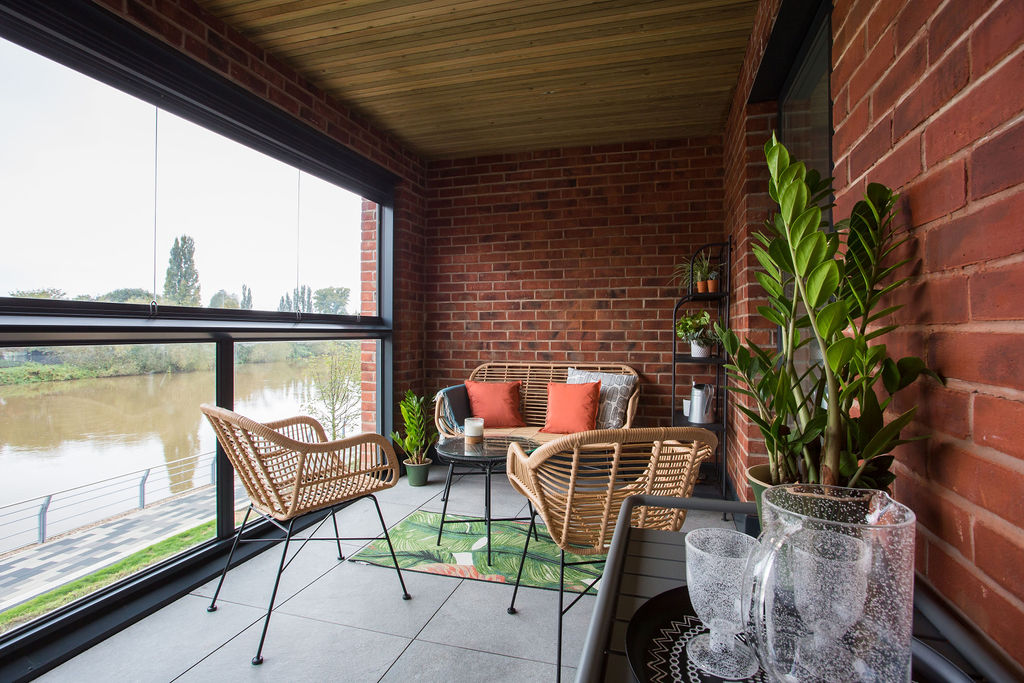 A real feature of the house is the large "winter terrace" running across full rear elevation of the property. We dressed this as a personality filled entertaining and relaxing area complete with drinks trolley and plenty of indoor/outdoor planting to show its all year round versatility as a valuable extra living space.
The second bedroom overlooking the terrace was also designed with flexibility in mind, dressed as a stylish TV snug/music room/home office complete with vintage style record player and feature shelving to store records and other memorabilia. The deep green accent colour gives a cosy yet relaxing feel, brought to life with bold geometric prints and painterly abstract artwork.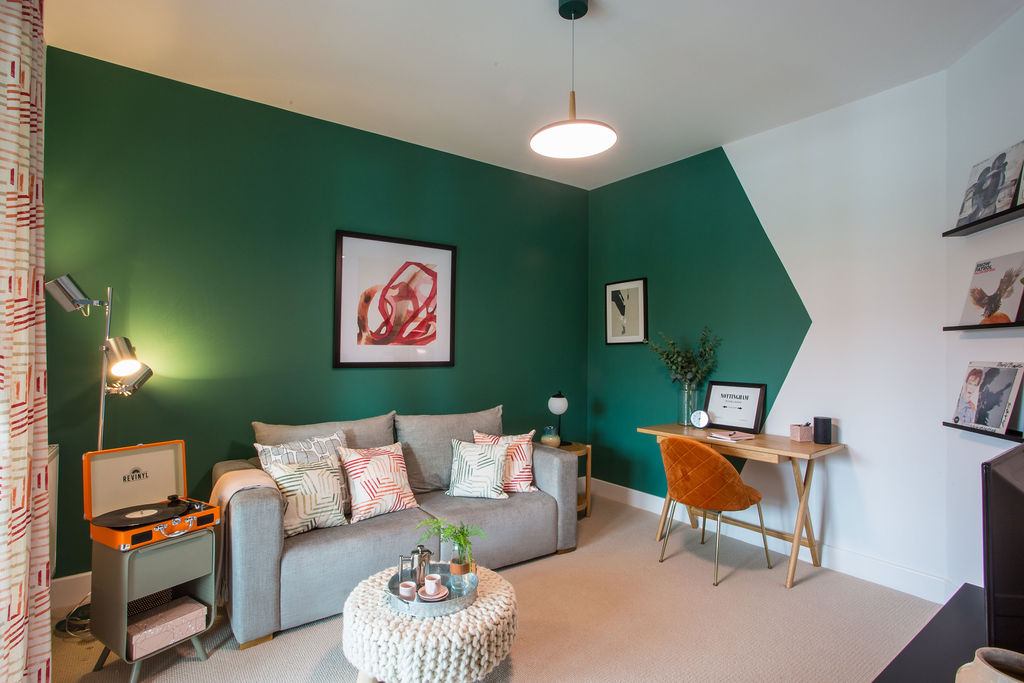 The overall look has proved to be a great success, showcasing effortless contemporary style and creating a calm oasis on the water.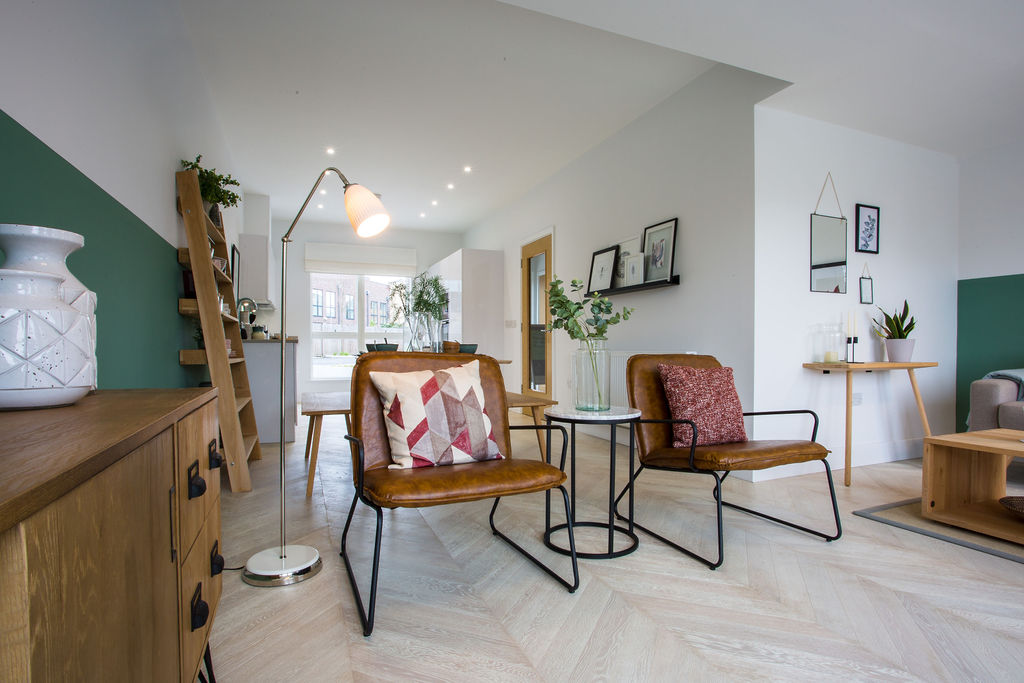 Following the recent launch of the new show home Ashley Walters for Blueprint said, "At Nottingham Waterside we are creating a unique and special place. This is a new waterside community that celebrates the waterfront location and embraces the industrial heritage of times gone by. We have invested in outstanding green spaces, high quality natural materials, and contemporary homes.
In order to showcase these qualities, we needed to work with a designer that could reflect the lifestyle and quality available at Trent Basin. From the beginning, Territory Interior Design have grasped our vision for this development and have reproduced the vision for the interior of our new waterfront show home. The showhome perfectly meets the brief for natural materials, Scandinavian design and contemporary living arrangements. We're exceptionally proud of this new showhome and it has been our most popular showhome to date with our buyer."
The results of the Northern Design Awards will be announced during a glamourous Gala Dinner on Friday 15th November at The Principal Hotel in Manchester.
At Territory we are passionate about creative, forward thinking design. Our show homes are all completely bespoke and tailored to the needs of our individual clients. To find out how Territory can help you with an upcoming development contact us today for a no-obligation conversation about your design needs.